Mrs. Property Solutions Reviews

We Are A Family Business: Allow Us To Help Your Family
Mrs. Property Solutions was created and developed by Cristina Ortega in 2016. However, over the years she has created a true family business. This is a business that is close to her heart because Cristina has a passion for helping people and has a passion and internal love of real estate that was passed down to her from her parents.
Mrs. Property Solutions is a Christian based company. While we understand that this may make some people step back, we just want everyone to know and understand that this means that we conduct business in a way that is pleasing to God. We believe that everyone deserves to be treated equally and in the most just and fair ways possible. We are open and very transparent with all information pertaining to the process and how we operate our business.
The following information will introduce the team to you and tell you more about each one of us that you will encounter in this process. On the How It Works page; we will go into detail about the process of selling your property and the flipping process. We do all of the work so that you do not have to disturb your life with repairs, locating an agent, and no fees to weigh you down in the process. After we collect all of the necessary information, we come out to inspect the property immediately. We understand that your time is valuable, and we are here to make this process as easy as possible for you.
www.MrsPropertySolutions.com Reviews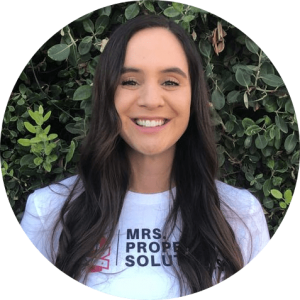 Meet The Family
Cristina Ortega – The Boss
Cristina is the founder of the business and oversees the day-to-day business interactions. If anything arises in the business Cristina is the top person that can handle all your concerns. If you contact the business, she is the front line of the company and can assist you with all your needs.
Cristina and her husband are both Phoenix natives, but they also reside part-time in California. Follow me on Linkedin.
Jason Kudlock- The Final Calculator
Jason is the go-to guy to crunch all the numbers that you will need to in order to get the offer that you are in need of for the purchase. He oversees all the houses that we purchase. He assesses all the houses that we have in our possession. Jason is the king of "creative strategies." This means that he will do all that he can to give sellers the top dollar for their home where most common investors cannot meet the seller at their needs.
Tricia Watts – The Momager and Acquisitions Manager
Tricia has an extensive background in corporate sales. Tricia is kind, passionate, honest and tenacious in all of her actions. She is from Southern California and comes to the table with a different viewpoint on many different aspects of the business. Tricia has a loving husband and 2 busy and wonderful kids. She loves spending time with her family and bringing her best to the table.
Hannah Ray – The Face Of Social Media
Hannah is the face of the world wide web! Well, not exactly, but she is the face of the company on Facebook, YouTube, and Google business posting for the business. Hannah also is the creator of the blog content for the company. The blogs always contain helpful content for persons that are attempting to sell their properties.
When she is not tied to the world wide web, Hannah is enjoying being a new mom and spending all the time that she can with her two little ones.
Susana Ortega- The Spanish Sales Specialist
Susana is the go-to person for the clients that are looking to speak to someone in Spanish. We do understand that it can be more comfortable to speak to someone in your native tongue. Susana is Christina's wonderful mother. She recently retired from SRP after 35 years with the company. Now, she has more time to spend with Christina and Jason and help them to develop and execute the master plan at the family business.
Carlos Ortega- The Managing Project Manager
Carlos is the Project Manager for all of our properties that we flip. He goes to each worksite to make sure that the work that we expect to be completed is completed on time. He also ensures that we stay within parameters of our budget for each project. Carlos spent 20 years at Intel before joining the family business. Now he does both but his true passion is home improvement and we as so grateful to have him on the team.
Olivia Ortega- The Paperwork Transactions Boss
Olivia is our contract expert. She handles all the paperwork when it comes to our properties. She is also an expert of escrow and closings. She is a perfectionist in her own right and ensures that we close on time each time. Olivia is also a full-time teacher at Kyrene de las Lomas Elementary School in Phoenix. Her passion is her students, but we greatly appreciate her administrative skills are a blessing for us!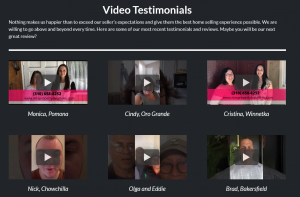 Our Company Values
As a home buying company, its important for us to keep our Core Values at the center of all of our interactions with the people that we work with in this field.
These are our core values: in case you missed it on Instagram
Integrity: We always do the right thing and operate on a trust system. We are 100% transparent with our clients.
Hard Work: We absolutely love what we do and we are obsessed with improving our techniques and customer experiences.
We find joy and happiness in all that we do and that gives us all of the energy that we need to carry on and continue to love what we do and the people we do it for in this business.