Brothers Buy Homes Reviews
Learn all about Brothers Buy Homes.

Brother's Buy Homes was founded to give sellers a more straightforward experience when it comes to selling their property for easy cash. Per month, we purchase about 40-50 homes in the Bay Area alone. No commissions, fees, or charges. For almost thirty years, we have been successfully satisfying our clients by purchasing their property "as-is" with no hidden agendas or a sudden need for unexpected refurbishing for the sake of our business.
Do you want to sell your house quickly and hassle-free? Our clients want the safest and most successful route, our genuine specialty. Whether virtually or in person, we're happy to meet with you to answer any or all questions you may have including instructions on how our process works. If you're looking to close home deals fast and easy with just cash, our no-gimmick process is the one for you.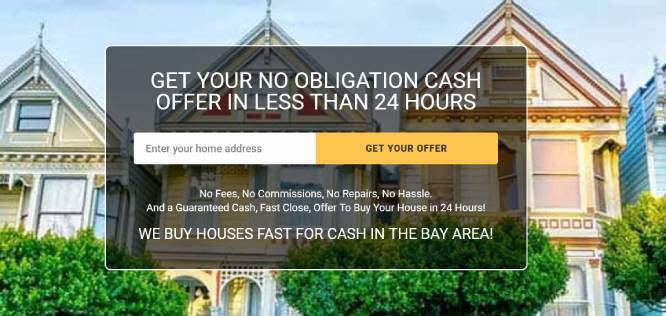 Brothers Buy Homes Happily Serve Our Local Bay Area Community.
At Brothers Buy Homes, we're real-estate investors. We make it our mission to serve as many people as possible by offering more outside-the-box solutions for buying domestic property than our local competitors. Our reputation proceeds us as "California's #1 Home Buyers", so you can trust that no matter what situation you are facing in life right now, we can completely handle any sort of business on the table by way of selling your property.
Foreclosure, divorce, in debt, casual selling, etc, no matter the circumstances, we can take care of it.
All of the clients we help or support become family. We offer fast and easy solutions, meaning everyone is treated with the utmost fairness and honesty. This also means you can sell your house with more cash coming to you than out. Our community is important to us and we'd never do anything to cheat them. Everyone gets fair deals and service in our business.
We look forward to working with you to help you sell your home easy, fast, and with all cash. We're excited to meet you and to welcome you as a part of our family.  Follow them on Facebook, Twitter and Instagram.