Who is Best Offer KC
Home buying companies pop up all of the time in our area. From large billboards to advertisements stapled to an electrical pole, anyone can claim that they will buy your home.
In truth, other home buying companies do not buy your home outright. Instead, these companies will place you under a contract and then source out to larger companies like ours. Other companies that advertise "we buy homes" are in reality a middleman company that places your best interests last.
For years we have worked under the belief that home sellers deserve a fair price for their property, even when that property has seen its better days.
What Sets Us Apart
As home buyers go in the Kansas City metro area, we are the most experienced, the most trusted, and can do the most for you. Our company is an outgrowth of a foreclosure rescue company that is twenty years strong. BestOfferKC is rooted in the same values.
As a team of 19 real estate professionals, we live, work, and raise our families in the KC metro area. Our office is based in Blue Springs. When we buy your home, we do it to make it the best it can be and then add it to our large stock of rental homes for metro families.
Because we purchase and remodel more than 150 homes per year, we can offer you more for your home than the other companies who claim to have your best interest at heart.
What We Do
Unlike many other home buying companies, we purchase and renovate homes to turn them into rentals. As of 2020, we own more than 600 rental units in the KC metro area. This is what sets us apart. When we buy your home, we remodel it and then add it to our extensive pool of rental units. Your house will be perfected and become a home for another local family.
What We Believe
Our team is made up of licensed real estate agents. We are professional-grade home buyers, not opportunists looking to make a fast buck. Our professional lives are centered on building relationships of trust with our customers.
We are dedicated to clear and consistent communication. Just like our commitment to eliminating the middleman in the home buying industry, we aim to cut out vague and unclear communication between our team and the home sellers that we serve. For us, clarity in communication is a matter of integrity.
What We Stand For
We work hard to earn your trust as a home seller. Our offers always come in writing. As real estate professionals, we do not work with pressure tactics or coercion. We simply offer you the best price for your home. We strive to make the process as simple and quick for you as possible.
How We Can Help You
If you are looking to sell a home in the Kansas City area that you no longer want or need, give us a call and let us see how we can best serve your needs.
The process is simple. After you submit your information, we will begin our assessment immediately. In some cases, we may even be able to give you an offer over the phone. If not, a professional team member will visit you at home and conduct an on-site evaluation.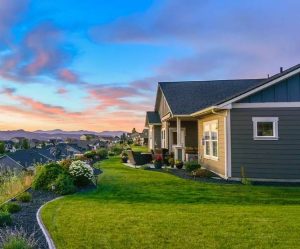 After our evaluation, we will offer you a firm offer in writing. There is no pressure or obligation to accept the offer. If you decide to move forward, the final step is to pick the closing date of your choice.
Let Us Get to Work for You
We began more than two decades ago as (SBD Housing Solutions) a company dedicated to helping homeowners facing debt and uncertain interest rates. Today, we have expanded our services to include purchasing houses that no longer benefit homeowners.
What sets us apart is our rental pool. We are not looking to turn a fast profit at the expense of disadvantaged homeowners. We remodel and rent the homes we buy. Our investment in the properties we buy is long-term. For this reason, we are prepared to offer you more for your home than other companies.  Find us on Linked In, Twitter, Facebook and Instagram